I'm back with yet another post for Bio Essence :)
You can read my previous post for their Tanaka White products at
http://andreajang.blogspot.sg/2014/07/sponsored-post-bio-essence.html
This time, I'm here to share with you about their Hydra Tri-Action Aqua Droplet Sleeping Mask
"Bio-essence Aqua Droplet Sleeping Beauty Mask is made with our unique Bio Aqua Crystal Technology. This technology forms a protective shield over the hydrating ingredients to prevent moisture loss before application. Upon application, this shield breaks away and big aqua droplets are formed. This ensures our skin gets hydrated with the freshest and most optimal amount of hydrating activity. The big aqua droplets are
made up of superior hydrating ingredients of small molecular sizes which allow moisture and nutrients to be easily delivered to the deepest layers of skin, while the protective emollient film remains on the skin to lock in moisture for non-stop hydration."
This mask combats 4 common skin problems promising to
1) Brighten Dull and Tired Skin
2) Refine Enlarged Pores
3) Moisturize Dry and Rough Skin
4) Regulate Oil and Moisture Level
It has 3x the hydrating power because it contains
Power Nano Hyaluronic Acid which has an average nano molecular size of 15-25nm thus absorbs quickly and easily into the skin and has superior moisture retention capability to keep skin firm, plumped and moisturized.
Hyaluronic Acid which will form a large water-locked network to effectively lock in moisture.
Cranberry Extract which works as a great moisturizer and aids in moisture retention,
improving skin elasticity and suppleness
It also nourishes and protects with Cranberry Extract providing excellent conditioning and being rich in anti-oxidants which protects skin against harmful free radicals, environmental and UV damage.


I really love sleeping masks because it is literally giving your skin hours of overnight pampering and even when I use sheet masks, it's usually just before bedtime after I've cleansed and toned so that even after removing the sheet, I can just leave the mask's goodness on for the night :)
The only con to that though, is that it often feels rather sticky and sometimes even heavy... Which is when legit sleeping masks like Bio Essence's Hydra Tri-Action Aqua Droplet Sleeping Mask comes in! Apply a generous amount right before bedtime to enjoy waking up to smooth and bouncy soft skin without the stickiness or heaviness :)
And I really love about this mask is also how it can double up as a day cream just by applying a thin layer in the morning. Though I have to admit, I tend to skip that part of my morning routines because I'm just that lazy or always late :x
If any of you have read my previous Bio Essence post... I was trying to get rid of this dark spot I had from getting rid of a pimple the rough way hahaha
It wasn't a really undeniable acne scar but it was still really annoying...
But after various whitening sessions...
Here I am without any make up AT ALL because I am literally going to sleep now haha oops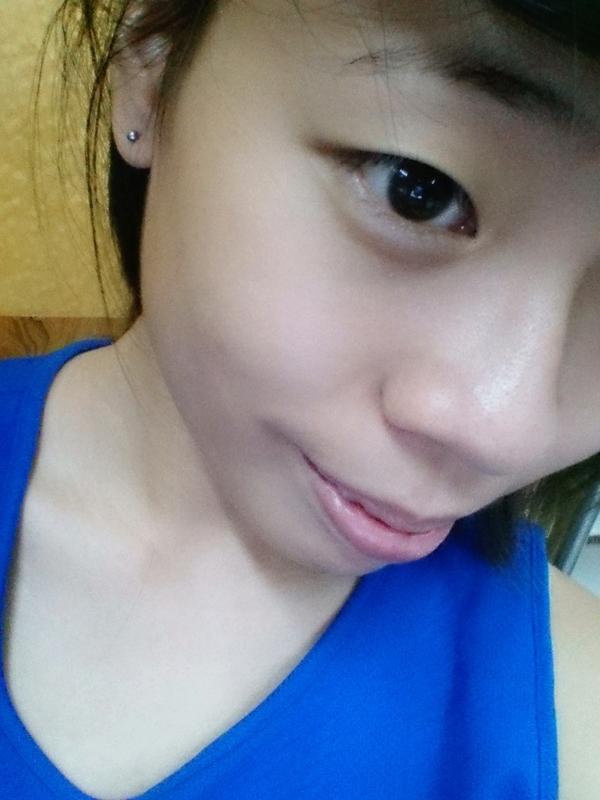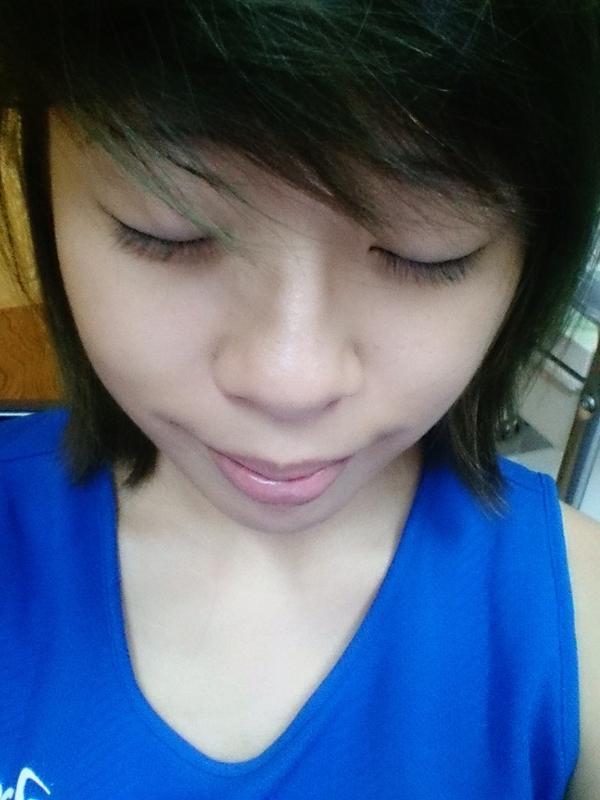 Bio Essence is definitely one of my favorite Skin Care brands though they are on the pricier side, I think it's worth it to pay for something that actually works rather than to pay for many cheaper products and getting bullshit results...


Not forgetting to mention... Mark your calenders on
6th September 2014 (Saturday)
Because Bio Essence is going to have a street sampling!!!
From 2pm-4pm outside Mandarin Gallery, get to find out just how hydrated your skin actually is and also, get
freebies
and enjoy exclusive
discounts
!
Mandarin Gallery is located at Somerset if you were wondering :)
You've actually probably walked pass it many times when walking to Cine or Scape from the MRT... When you've crossed the traffic light from H&M... That, is Mandarin Gallery!
Bio Essence products can be found in Watsons, Guardian, NTUC Fairprice, Various Beauty Stores and Supermarkets as well as SaSa